Four Things I've Learned I Can Live Without Because of COVID-19
I guess I didn't need these things in my life after all.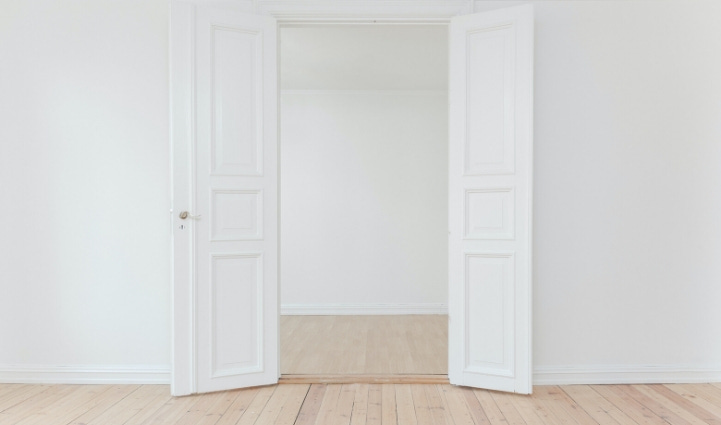 Read this post on the blog or keep scrolling.
Our world has changed so dramatically since the beginning of the year, it is hard to remember what our 'regular' daily lives used to look like. With global supply chains changing and our daily habits being altered to protect ourselves and others from COVID-19, our consumption habits and patterns of behaviour have also changed. 
Since I've been spending so much more time at home, I've noticed some interesting changes in my daily routines and habits. These changes are all directly related to the global pandemic we find ourselves in. I know some of these habits might change once our 'normal' routines are restored, but I wanted to document some of them as they are now. I'm not writing this post to say you should be depriving yourself of certain things at this time. There's probably already enough in your life that has changed that is beyond your control. This post is really just about me noticing, "hey, I guess I didn't need this thing I've had as part of my life for a long time after all".
Makeup
For the record, I am not a makeup guru. I've never known how to apply makeup properly. I don't derive any joy from transforming my face into a beautiful iridescent masterpiece. Don't even get me started on contouring or baking my face. It's like a foreign language to me. It's just not my jam. (I'm honestly just jealous that I never learned the proper skills).
So, I wasn't surprised that my (reasonably) minimal makeup routine has gone to the wayside since I started working from home in the middle of March. My normal makeup routine for work included foundation, concealer, brows, eyeshadow and mascara. Now, it's moisturizer only. And I love it. My skin is also getting a chance to breathe, which is a nice bonus. It's going to be a hard ask to get me to start putting makeup back on every single day when I have to go back to work in an office environment. 
It's also been an interesting experiment to become reacquainted with my face sans makeup. I definitely don't love everything about my makeup-free face and I know makeup could help 'improve' those areas. But, there is no way you could convince me to put a full face of makeup on right now.
The flip side of this is that I've been diving into my very small collection of lipsticks and giving them a whirl once a week (Friday usually). This has been an interesting change because I never wear lipstick. Literally never. I'm the person who buys lipstick because I want to be the person who wears lipstick. I'm also convinced that I have weirdly shaped lips and lipstick just looks weird on me. But, since it's just me who will see it, I've been giving it a whirl. 
It's been fun experimenting with lipstick. It doesn't feel as onerous as a feel face of makeup does. I think that's because, unlike a full face of makeup that I'm doing to fit some kind of professional business workplace norm, playing with lipstick is just for me.
Social Interaction
If this pandemic has proven anything to me, it's that I could not be more of an introvert if I tried. I saw something on Twitter a couple weeks back and I'm sure you've seen something similar. 

Shoutout to @The76KProject for being my muse for this post.
CANNOT RELATE. I am exactly the introvert I thought I was. Actually, it's almost frightening how confirmed my identity as an introvert has become. People are (rightly so) panicking and stressing about their lack of social interaction and in-person connection because of social distancing and self-isolation measures due to the pandemic. I am having the opposite reaction. I feel no greater joy than when there is no reason for me to leave the house or interact with other human beings. 
Part of this is because of where I live, in relation to where my social network lives. I live very far away from everyone I would voluntarily want to socialize with (all four of them). Therefore, my baseline level of socializing hasn't really changed that much. It's pretty much the same as it was before we all had to start social distancing and spending time in our homes. 
But, even if I had a 'normal' social life (whatever the heck that means or looks like), I still would be pretty fine with not being able to socialize with people. I don't really understand socializing. I'm terrible at social etiquette. And I'd pretty much always rather just be at home.
In-Person Office
Before my current job, I worked remotely for about a year and a half. It was a big transition going from that, back into an office environment (thank you, anxiety). When we got the order at work to start working from home once COVID-19 hit, I practically ran out of my workplace to set up my home office. 
I know working from home, especially in this situation is difficult for a lot of people (if you even have the option to work from home). But, I love working from home and this situation has reminded me just how much. Since I started working from home, I've worked out almost every single day, spent more time on hobbies like reading, knitting and blogging and generally felt much less stress and anxiety than I do when working in an office environment. 
I'm going to make it my mission to try to incorporate more work from home time once this temporary order is over.
Online Shopping
 I don't know about you, but I haven't bought a single piece of clothing (or even done any online window shopping) since the beginning of March.  As soon as everything shut down in Ontario (around the middle of March), my online shopping completely ceased. Overnight. Obviously, that's because I had much more immediate things to be worrying about and buying a new piece of clothing was not high on my list.
Fun fact, I had a pair of second-hand dress pants delivered to my house the day I started working from home and I completely forgot about them until a week ago. It is fascinating to me how quickly our priorities change when we're forced into it.
I'm not new to shopping bans but this one is the first since I became a minimalist that was imposed on me by forces outside my control (in comparison to the shopping ban I made myself do in 2018). 
The fact that I can live without online shopping is not a new realization for me. But it has been a nice reminder that it's not something I need to do. It's an easy thing to be able to do when I'm looking to add a piece item to my closet. But my closet can survive without any new additions for the foreseeable future since I'm just wearing yoga pants and sweaters every day anyway. 
---
None of this is particularly revolutionary. I'm sure you've been experiencing similar shifts in your habits and routines. I do just want to say that everything on this list that I've 'given up' comes from a place of privilege. I am privileged to be able to work from home during this chaotic time (and therefore not need to wear makeup). I am privileged to not need to buy any new clothes right now because it means I already have enough in my closet to make due with.
I always know that calling myself a minimalist is a privilege. But it's even more readily apparent when the world has turned upside down.
Have you started to live without something because of the pandemic that previously was a big part of your life? How was the process of letting it go? Let me know!
Image Credit: Philipp Berndt on Unsplash